We recognize that all of our patients are unique and deserve to receive orthodontic care that reflects their individual needs. Our experienced and talented team is committed to working with you and your family to create a comfortable, stress-free, and rewarding orthodontic experience every time you visit our practice.
We are pleased to welcome you and your family, and we look forward to working with you.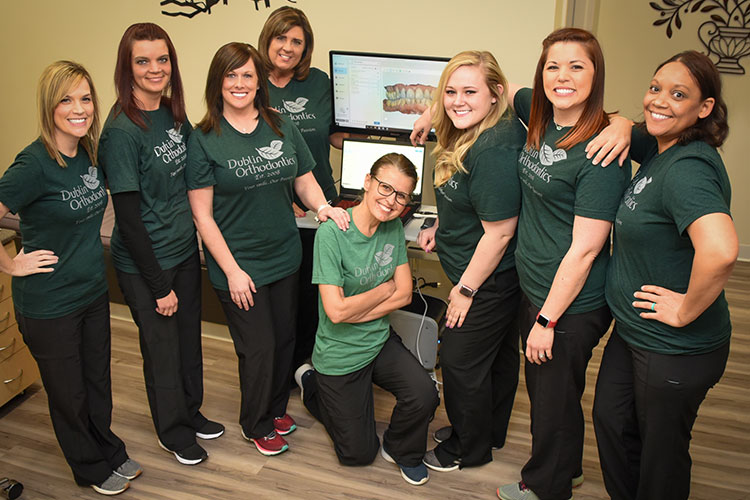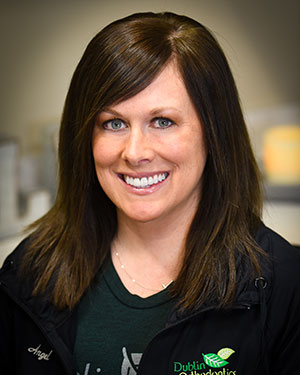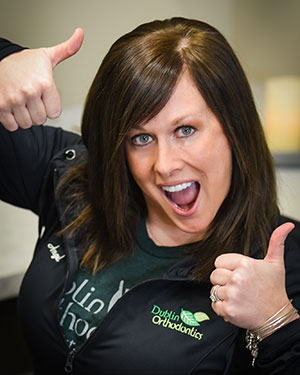 Angel
Treatment Coordinator
Welcome to Dublin Orthodontics! As our Treatment Coordinator, we'll meet at your first visit and I'll work closely with you during treatment. I will help you understand your treatment plan, answer questions, and make sure you're ready to start.
My favorite thing about being a TC is meeting new people and seeing how they change during care. Those amazing smiles are incredible and I'm excited to see yours!
My husband and I have raised three great children and have now filled our "empty" nest with beloved pets. We enjoy hiking and spending time outdoors.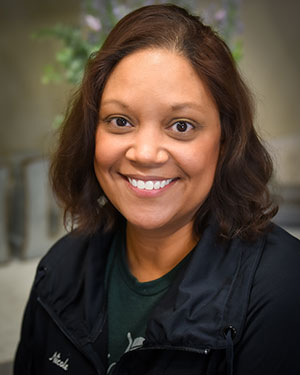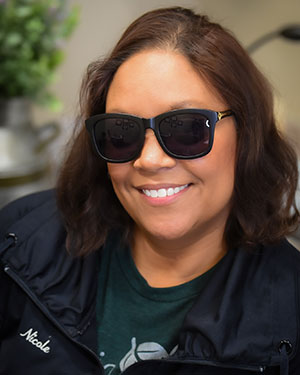 Nicole
Clinical Coordinator
Hi and welcome! I am the Dublin Orthodontics Clinical Coordinator, making sure our clinic runs smoothly and on time so you're not waiting in reception or rushed through a visit. I'm also an orthodontic assistant, working chairside with the doctors during procedures.
I like helping people feel more confident in themselves by helping them achieve a beautiful smile! I strive for our patients to have the best possible experience at the appointments through good communication and casual conversation. I'm looking forward to getting to know you!
I am happily married to my childhood friend, Barry, and a proud mother of two amazing girls, Harper and Elliette. In my free time, I love cheering on the Buckeyes, cooking, traveling, and being with my family and friends.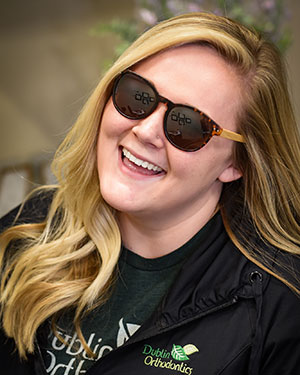 Rian
Clinical Assistant
Welcome to Dublin Orthodontics! As a Clinical Assistant, I assist the doctors to ensure our patients are well-informed about procedures and braces aftercare. I help prepare for adjustments, offer chairside support, and sterilize instruments.
I'm a people-person and enjoy learning about each patient's life and interests. It's rewarding to help friends to become more confident with a beautiful new smile. I look forward to being part of your orthodontic experience!
When I'm not at work, I love to go kayaking, attend Columbus Blue Jacket games, and play with my two fur babies, Jack and Colby.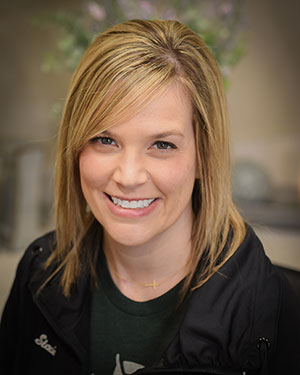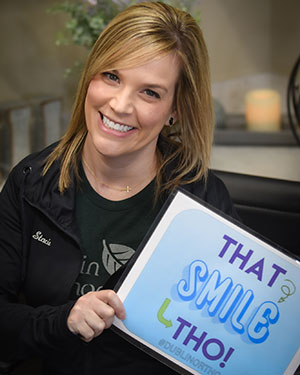 Stacie
Financial Coordinator
Welcome to Dublin Orthodontics! I will work with you on the financial aspects of treatment, including developing the contract, verifying insurance, and creating the insurance claims to maximize your benefits. As a private practice, we offer customized payment options, making treatment fit with most every budget.
I enjoy making people happy by being part of creating a wonderful smile for everyone who comes through our doors. I promise to go above-and-beyond in providing you with wonderful customer service as you achieve a confident and beautiful smile!
I keep busy outside of work, as I have a degree in music education and teach flute lessons. I have a Cavalier King Charles, Kingston, who is my little fur baby. In my spare time, I love to cook, decorate, and travel with my family.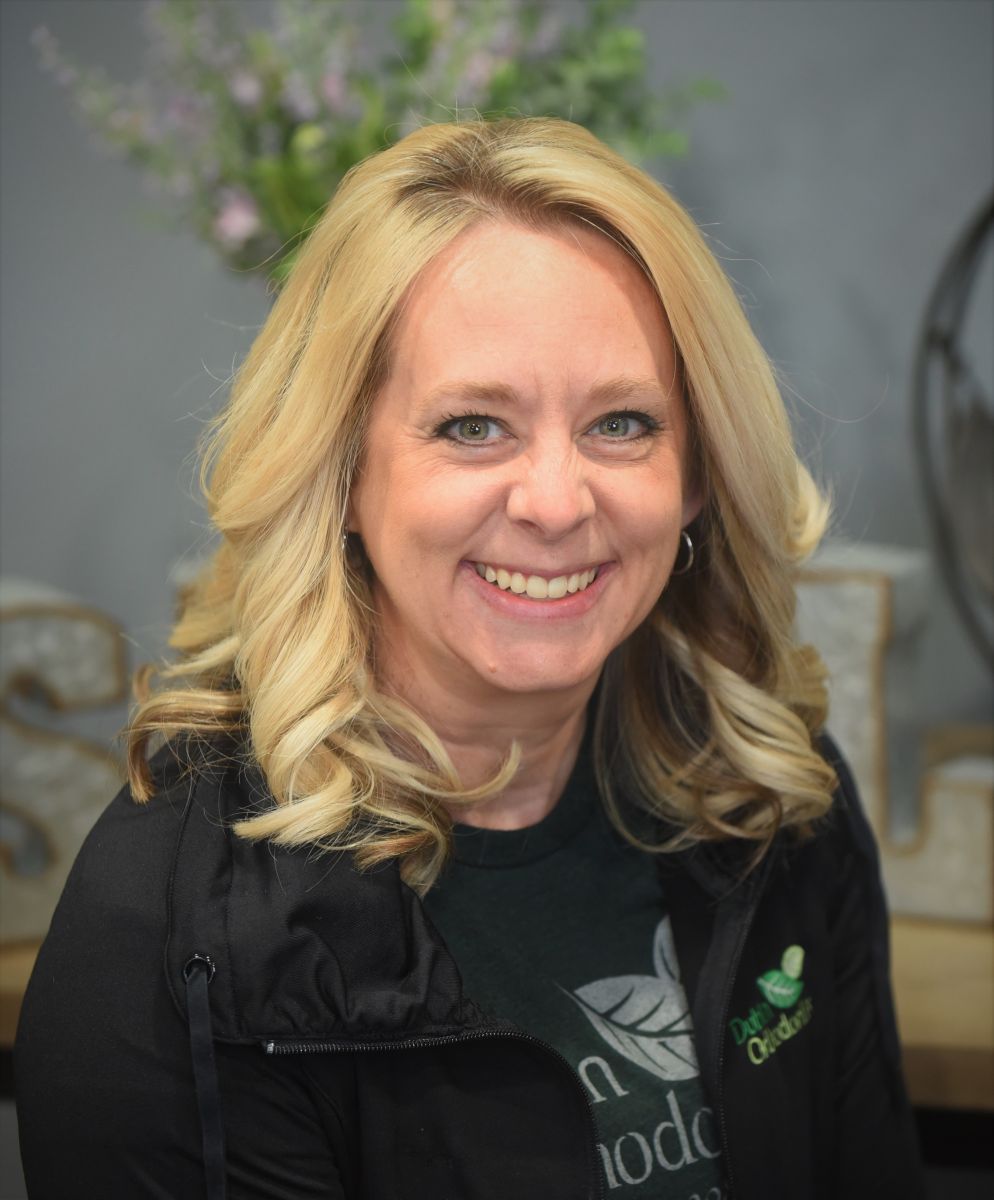 BILLEE
TREATMENT COORDINATOR
Hello and welcome to Athens Orthodontics! As a treatment coordinator I welcome and assist new patients from their first visit all the way through the start of their treatment. I love developing friendships with our patients, making them comfortable, and providing them with an amazing experience in our office.
A little about me! I graduated from Ohio University with a degree in biological sciences, and then spent the next ten years in sunny Florida where I lived the beach life and also worked as an orthodontic assistant and treatment coordinator in Coral Springs. After moving back to Ohio, I joined the team here in Athens to continue doing what I love to do working in Orthodontics!
At home, I love being a mother to my daughter Reagan, and son Jonah. I also enjoy golfing, snow skiing, softball, music, going out to eat with my friends and attending sporting events with my husband Jeremy!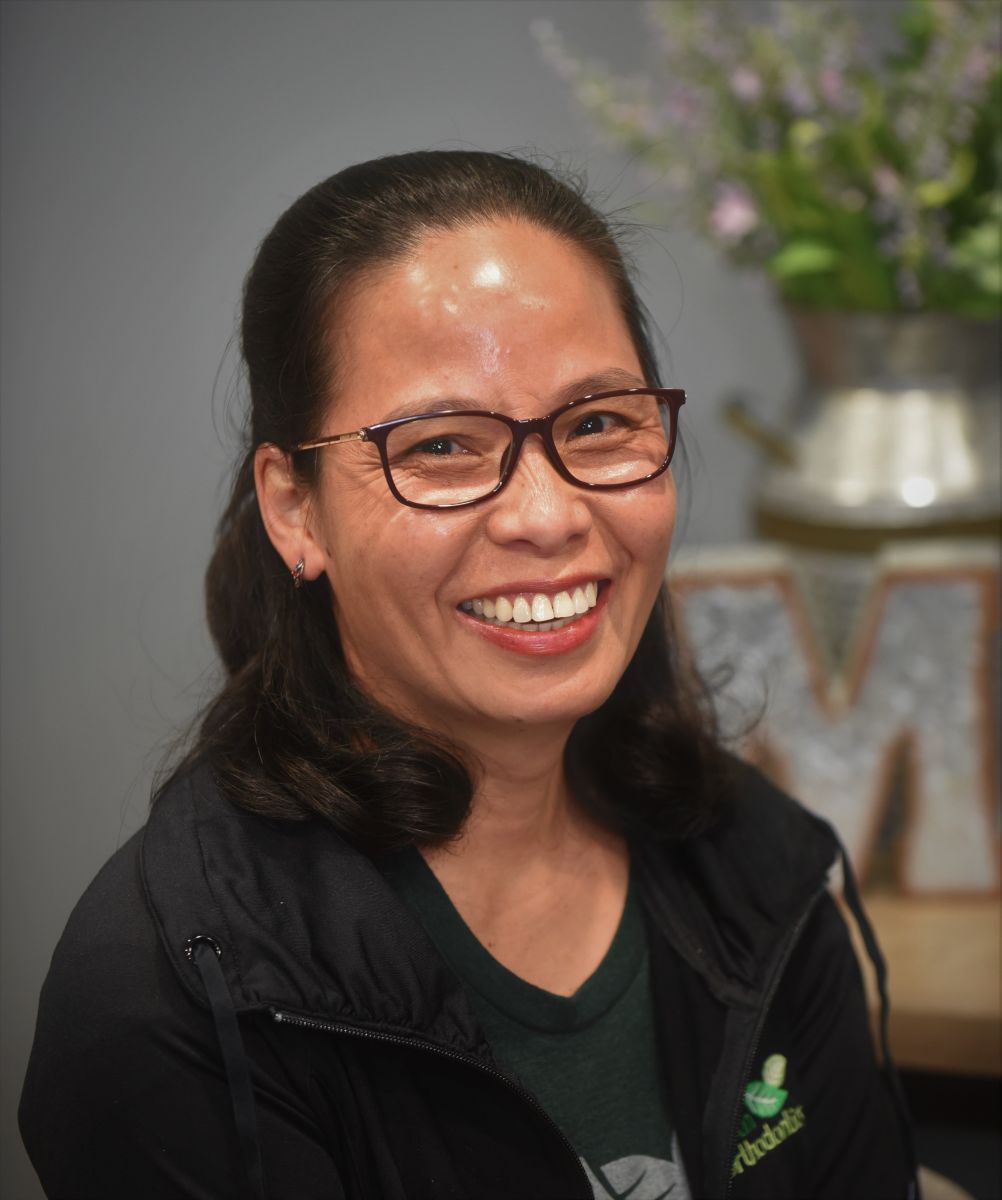 MARILYN
CLINICAL ASSISTANT
Hi there! Welcome to Athens Orthodontics! As a clinical assistant I work hard to give you a smile you love by working closely with Dr. B and Dr. Molly to make sure each visit brings you one step closer to a brand new you! Being able to see your transformed smiles at the end of treatment is my favorite part of my job and I am so grateful to work side by side with an amazing team!
A little about me! I was born and raised in the Philippines and moved to the U.S. permanently in 2002 and am now a naturalized citizen. It has been ten years since I started working in the orthodontic field where I fell in love with seeing our patients get the smiles they always wished for.
When I am not at work, I love spending time with my family, especially my grandson. I also love hiking, kayaking and riding my bike. You can also find me in my garden most days and out and about enjoying the beauty of nature!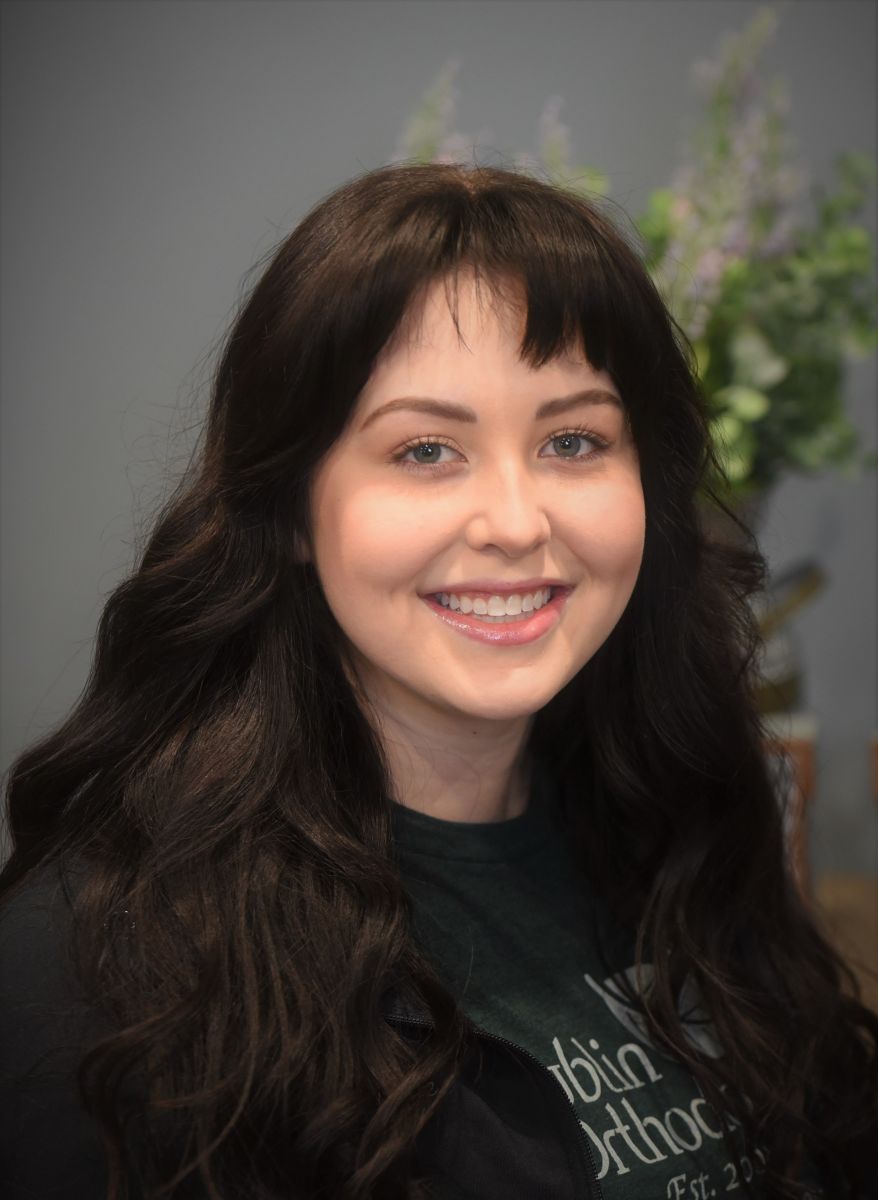 SARAH
CLINICAL ASSISTANT
Hey friends welcome to Athens Orthodontics! As a clinical assistant I assist our doctors in maintaining quality treatment care. I ensure our patients are comfortable and well-informed at each visit, making sure to track your treatment progress, provide after care instructions, sterilize instruments and perform minor adjustments.
A little about me! I joined my team here in Athens in 2018, and with that I have found an extremely fun and rewarding career in assisting. The most fulfilling part of my job is getting to see our patients' confidence change as their smiles does; and being able to get the opportunity to develop friendships with our patients as we treat them!
In my free time, I find pleasure in being out in nature, playing piano and spending time with my family and friends!
FELICIA
FINANCIAL AND SCHEDULING COORDINATOR
Hey Y'all! Welcome to Athens Orthodontics! As your financial and scheduling coordinator I will be the friendly voice you hear when you call in and the first face you'll see as you walk in the door! Not only do I help ensure we schedule your appointments to keep your treatment on track, I also work hard on making sure we utilize your insurance to help you get the most out of your benefits and work with you on your in office financial contracts and payment arrangements!
A little about me! After moving to Ohio from my home state of North Carolina 9 years ago I spent several years in hospitality management,but have now been in the smile making industry for 6 years and love my unexpected career change more and more as time passes. The best part about my job is being able to connect with our patients and their families and see the life changing moment when their new smile is revealed!
Outside of work, I am one busy mama, raising my four beautiful children and creating stories as a writer / blogger advocating for HSCT and Multiple Sclerosis. You can also find me actively serving in my church and enjoying all of life's adventures and the earth's beauty every chance I get!