We recognize that all of our patients are unique and deserve to receive orthodontic care that reflects their individual needs. Our experienced and talented team is committed to working with you and your family to create a comfortable, stress-free, and rewarding orthodontic experience every time you visit our practice.
We are pleased to welcome you and your family, and we look forward to working with you.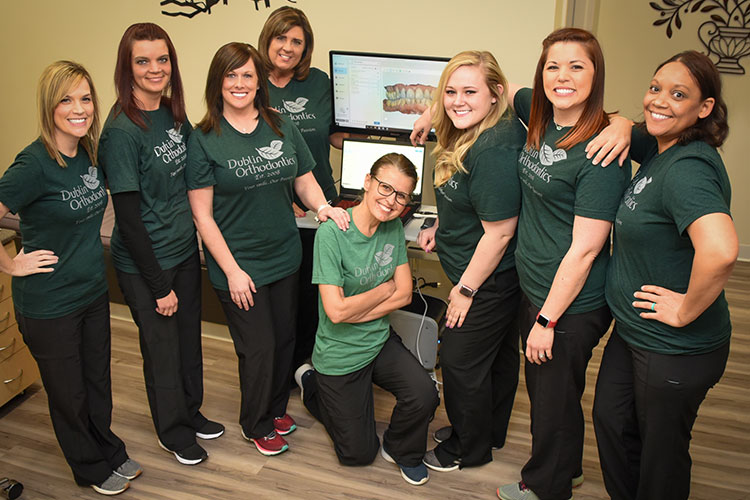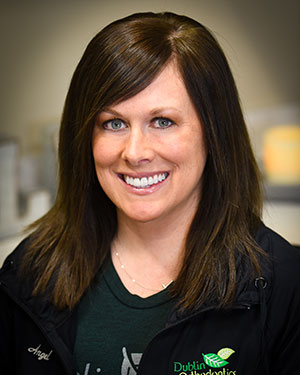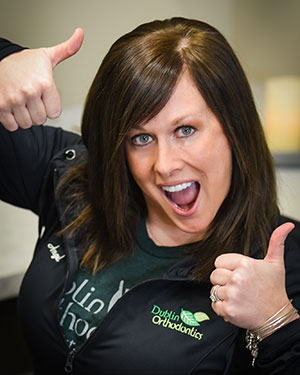 Angel
Treatment Coordinator
Welcome to Dublin Orthodontics! As our Treatment Coordinator, we'll meet at your first visit and I'll work closely with you during treatment. I will help you understand your treatment plan, answer questions, and make sure you're ready to start.
My favorite thing about being a TC is meeting new people and seeing how they change during care. Those amazing smiles are incredible and I'm excited to see yours!
My husband and I have raised three great children and have now filled our "empty" nest with beloved pets. We enjoy hiking and spending time outdoors.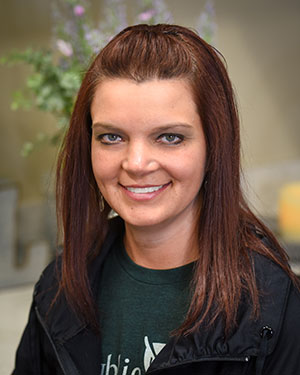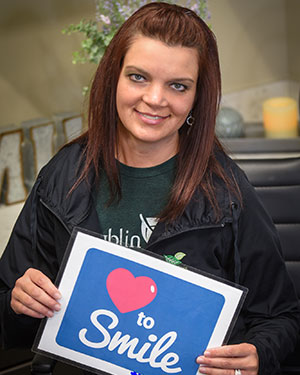 Ashlee
Clinical Assistant
Hi and welcome! I'm one of the Dublin Orthodontics Clinical Assistants and will be part of your treatment. I'll make sure you're comfortable in the chair, prepare you for the doctor, and then assist with your care.
I love being part of a family-oriented practice and helping to transform people's lives. I can't wait to see your reaction when treatment is finished and you see that big, beautiful smile!
Outside of work, I enjoy spending time with my family and friends. I have two young children, Sydnee and Drew. We live on a farm and raise cows!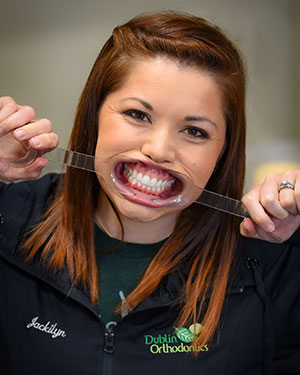 Jackilyn
Business Manager
Hello and welcome to Dublin Orthodontics! As the Business Manager, I handle our marketing, ads, and social media, as well as office manager duties. I am a Certified Orthodontic Assistant and hold a BA in Interactive Media Design; I love combining this knowledge and using it to tell people about what we do.
We are a small, private practice and treat our patients like family. I think that is important in a fast-paced world. I promise you will always receive personalized care and know we care about your happiness and wellbeing, as well as your smile!
My husband Michael and I moved to London, OH, in 2015 and now have two children, Hazel and Finley. In the summer we love to stay at Conley Bottom Resort and boat on Lake Cumberland. I definitely prefer the lake over the ocean: less sand! Fun fact about me: I am ambidextrous and can use either hand to do lots of different things!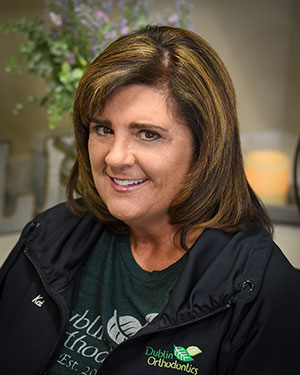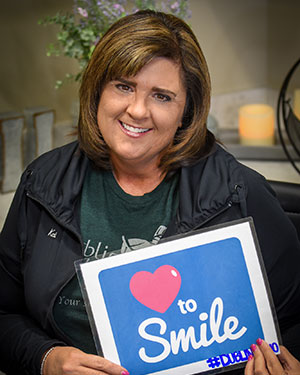 Kat
Scheduling Coordinator
Welcome to Dublin Orthodontics! As the Scheduling Coordinator, I will help you set appointments at times that fit with your busy life. I strive to keep patient appointments on track and our schedule running smoothly so you have efficient visits with plenty of time with our staff.
I love being part of a practice that makes each patient feel like the most important person in the room. You will always have our full attention as you achieve your best smile!
One of my favorite things to do, in my spare time, is to be with my grandson and granddaughter. I have two pets, too: a dog named Bella and a cat named Kitty. I love Italian food, my favorite movie is "The Notebook," and I love to fish and go boating.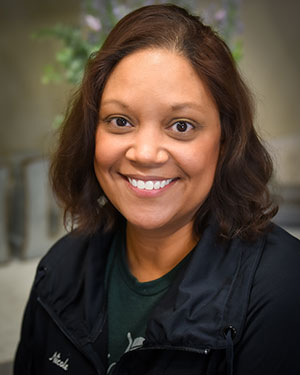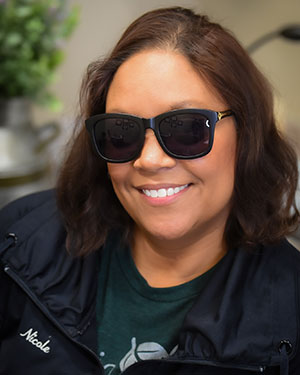 Nicole
Clinical Coordinator
Hi and welcome! I am the Dublin Orthodontics Clinical Coordinator, making sure our clinic runs smoothly and on time so you're not waiting in reception or rushed through a visit. I'm also an orthodontic assistant, working chairside with the doctors during procedures.
I like helping people feel more confident in themselves by helping them achieve a beautiful smile! I strive for our patients to have the best possible experience at the appointments through good communication and casual conversation. I'm looking forward to getting to know you!
I am happily married to my childhood friend, Barry, and a proud mother of two amazing girls, Harper and Elliette. In my free time, I love cheering on the Buckeyes, cooking, traveling, and being with my family and friends.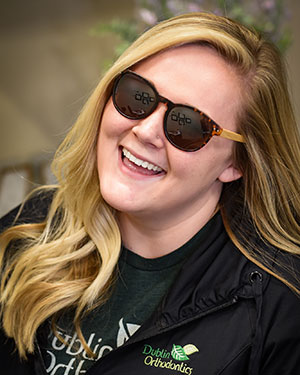 Rian
Clinical Assistant
Welcome to Dublin Orthodontics! As a Clinical Assistant, I assist the doctors to ensure our patients are well-informed about procedures and braces aftercare. I help prepare for adjustments, offer chairside support, and sterilize instruments.
I'm a people-person and enjoy learning about each patient's life and interests. It's rewarding to help friends to become more confident with a beautiful new smile. I look forward to being part of your orthodontic experience!
When I'm not at work, I love to go kayaking, attend Columbus Blue Jacket games, and play with my two fur babies, Jack and Colby.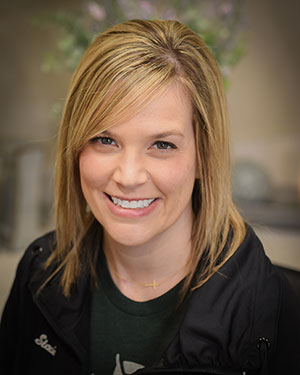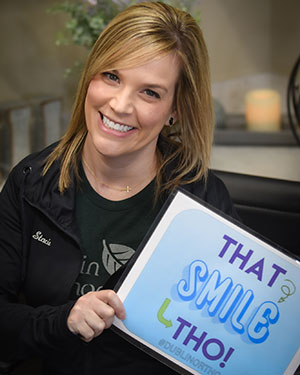 Stacie
Financial Coordinator
Welcome to Dublin Orthodontics! I will work with you on the financial aspects of treatment, including developing the contract, verifying insurance, and creating the insurance claims to maximize your benefits. As a private practice, we offer customized payment options, making treatment fit with most every budget.
I enjoy making people happy by being part of creating a wonderful smile for everyone who comes through our doors. I promise to go above-and-beyond in providing you with wonderful customer service as you achieve a confident and beautiful smile!
I keep busy outside of work, as I have a degree in music education and teach flute lessons. I have a Cavalier King Charles, Kingston, who is my little fur baby. In my spare time, I love to cook, decorate, and travel with my family.